"You see, there's no such thing as a "bar" in the South; we have dives, cocktail labs, historic lobby lounges, juke joints, globally ranked wine rooms, zydecos, bourbon-exclusive bistros, taverns as old as this country, drive-through daiquiri spots, rowdy saloons, legion halls, and mixology destinations."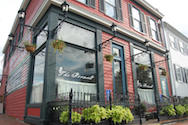 "Those spots that have us coming back, week after week or whenever we are back in town. We take our family members and out-of-town friends to these spots because they have something special to offer–a homey feel, a friendly and totally lovable bartender, fancy cocktails, or memories of our youth."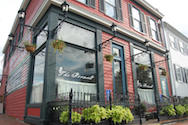 Have you been to Richmond, Va. recently? Arrive hungry. Virginia's capital has long been a destination for good grub, and in recent years, the dining scene has catapulted onto the national stage. Beyond salty ham biscuits, pimento cheese and other classic staples of the Virginia larder, Richmond has become a destination for great eating with a bumper crop of homegrown culinary concepts.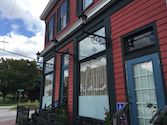 Best Chef: Mid-Atlantic
Lee Gregory, The Roosevelt, Richmond, VA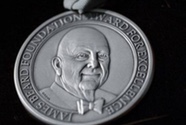 "It's relaxed and welcoming and a neighborhood spot and, whether it's over pimento cheese with pork rinds and a Seersucker cocktail (bourbon, sweet tea syrup) or the double cheeseburger with bacon onion jam, The Roosevelt will constantly make you want to stop in and say hi. Just don't be weird about it."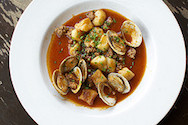 "The Roosevelt, located in the Church Hill neighborhood, perfectly exemplifies the new Richmond food scene with its creative approach to Southern food and drink. Their newest drink, a rye whiskey punch called the Remington, is the perfect cocktail for a Southern winter, with the warmth of rye and rum, the brightness of orange juice, and a delightful blend of spices."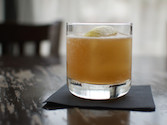 "South Carolina native and adopted son of Virginia Lee Gregory got his culinary start like many young cooking bucks, working an internship. In Gregory's case, it happened to be with Richmond Chef Dale Reitzer of Acacia, who not only taught him a love and appreciation for cooking, but also instilled in him a love for the city of Richmond."
"Culinary talent exists in spades in Virginia's capital. What makes this scene so singularly remarkable is [...] the flavor of friendship that peppers their cuisine; egos take a backseat to collaboration as the most talented chef's work together."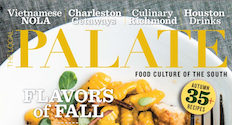 "My food is not very progressive or modern, but is what Southern food is now," Gregory says. "I use local and Southeast regional ingredients, gathering influences from the Asian inhabitants, who are part of the New South, with ethnic flavors popping up in dishes like our fried rice, country ham, mushrooms, kimchi and slow-cooked eggs."
"Chef Lee Gregory diligently executes dishes that both nourish and inspire. On one visit, the daily special was pork crackling gnocchi, with country ham, collards, boiled peanuts, and potlikker jus. [...] Lee's food is elegant but not fussy; approachable but not low-brow. And that "order anything" attitude? Just go ahead and apply that to the cocktail list as well."

"Pleasant, casual, and very hospitable, with damn tasty drinks made form mostly local ingredients."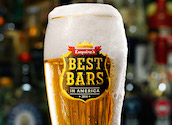 "Beard-nominee Lee Gregory's the Roosevelt has a gracious, Southern vibe with a menu to match. With Southern poutine, Coca-Cola cake, a brilliant cocktail menu and an all-Virginia wine list, guests leave happy and full." Most Welcome Throwback Food Trend, Best Places to Find Virginia Wine, Best Dinner, Best Richmond Chef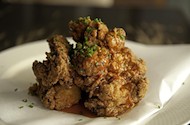 "The food here is the kind your Southern grandma would serve if she were a hip lady who concocted dishes like sausage corn dogs."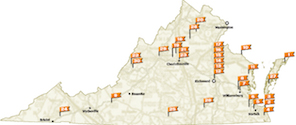 "The Roosevelt in Church Hill took home the big prize of the night, Restaurant of the Year, and its chef and co-owner, Lee Gregory, was recognized as Chef of the Year."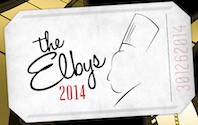 "We sipped our way through the South to compile a list of our 100 favorite Southern bars. From down-and-dirty dives to sleek and buzzy cocktail lounges, these spots are sure to liven up any Friday night."

"Revitalized neighborhoods, new cultural attractions, and a rising culinary scene are rejuvenating Virginia's capital. [...] Reserve a table well in advance for The Roosevelt, the perennially packed, modern Southern gastropub that opened a year ago in the emerging Church Hill neighborhood."

"This is Gregory's first time as a JFB semifinalists - and he is the only Richmond chef (or restaurant) on the list."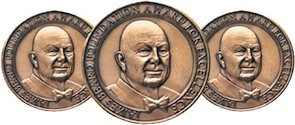 Thomas "T" Leggett picked up the Elby for best Cocktail Program; Kendra Feather was named Restaurateur of the Year.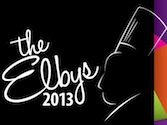 "The Roosevelt channels a Depression-era ethos into Southern riches"

"Mint juleps are a traditional drink of the South, not really of Richmond. For a drink that tastes like a native concoction, go to The Roosevelt and order a Seersucker [...] The result is sweet and smoky joy that will make you think of Richmond in August while the Great Dismal Swamp is burning, and I mean that in the best possible way."
"I like the blending of local ingredients and local culture," Freeman says. "Perhaps the biggest point it scores for me is that the restaurant truly feels like a new South. [...] The Roosevelt celebrates the South, but it points a new direction for our relationship to our culture. Be creative, be open-minded, hang on to our roots but keep things moving."